Hello, I'm new to this forum 'cause I found this old Casio DW-240 abandoned in a drawer!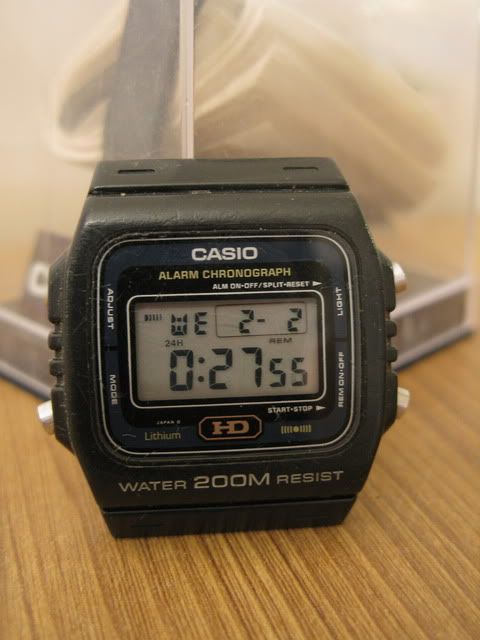 It has been offered to me for Christmas in December 1991 as I was crazy about having a watch like this. I remember thinking it was really one of the coolest present I could have!
I spent a long part of my teenage days with this watch wearing it night and day and it never had any problems.
The wrist band had been changed once but it broke again and it's the reason why this poor thing ended there in the dark 'til the battery died.
I found the original case and the user guide manual with it in the drawer so I brought it in a watch shop, paid for a new battery change and I've ordered a wrist band on e-bay.
Can't wait to wear it again!